DAVE AND NANCY enjoy a Dinner Cruise on Table Rock Lake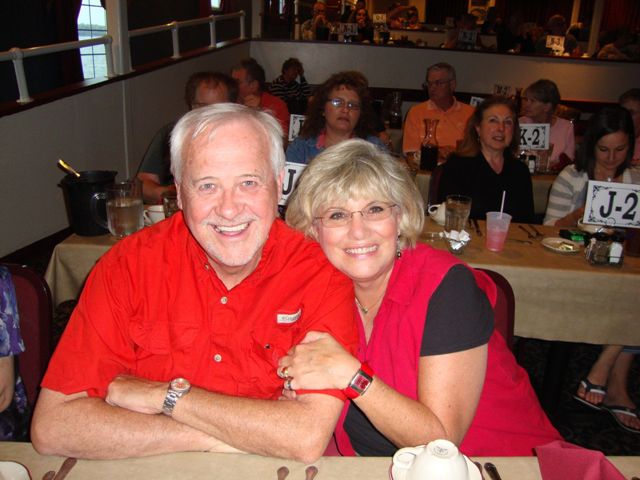 Hi. We are the Buchanans, Dave and Nancy. This site allows us to share pictures of some of our travels around the USA in a motor home during a 3 year period and a bit of our lives with you. Please hover the cursor over left margin to see menu.
Here is a picture of Bandit who traveled with us. His favorite spot when we traveled was on the large dash of the motor home so he could see the country ahead. This picture was taken overlooking Crater Lake in OR.